Heritage LC-358XL 3-Position
Most economical heavy duty chair with high-density foam for durability and comfort.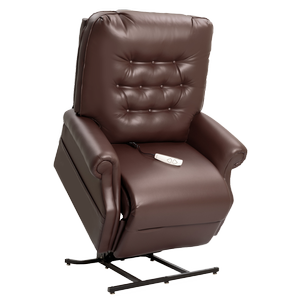 More Information on the Heritage LC-358XL 3-Position
BACK TO TOP
Reviews
Viewing 1 - 4 of 4
The chair came with a factory defect. The seating cushion.
10/06/2023
Strengths:
The strength of the chair is that of the weight capacity,
Weaknesses:
The weakness so far is the defective seating cushion. This is my second time using this product.
Reviewer:
larry p. from chicago, il
User Details:
I am 72 years of age. I have bone on bone knee problems.
I am very disappointed in this new chair.
04/20/2016
Strengths:
I find there are no strengths of this chair. If I could return it I would.
Weaknesses:
The back does not feel like it should to me. I spend a lot of time in the chair as I work from home and it is not comfortable.
Reviewer:
eric b. from clayton, nc
User Details:
I am a 58 year old man who has issues with his legs so really have issues getting out of some chairs.
Heritage LC-358XL 3-Position: Review
09/14/2014
Weaknesses:
For me its like sitting in a high chair. My feet cannot touch the floor, the chair is too high. The small of my back does not rest against the back of the chair. It's nicely made, but not comfortable for me. I sat in it for 10 min and had to get out of it. May sell it or keep it for my husband. Sorry.
Reviewer:
rita w. from naples, fl
User Details:
Not provided
Chair is very stiff. Often needs to be recalibrated.
08/12/2012
Weaknesses:
Not comfortable. Caused me back pain. Wish I had shopped for something better.
Reviewer:
susan d. from mount juliet, tn
User Details:
Severe knee arthritis
Popular Related Products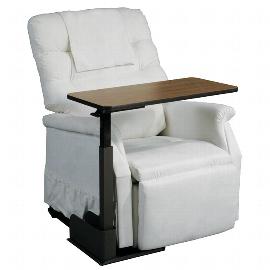 Lift Chair Table