Tracer SX5 Recliner - Custom
Our most popular recliner with a variety of seat sizes, footrests and armrests available.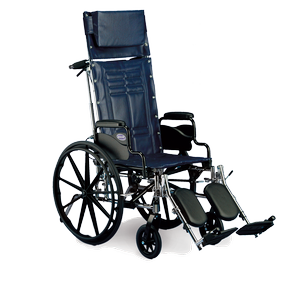 More Information on the Tracer SX5 Recliner - Custom
BACK TO TOP
Reviews
Viewing 1 - 2 of 2
10/08/2015
Strengths:
It is sturdy and reclines, and has a tall back so he has back support.
Weaknesses:
It is hard to put the chair in a full upright position when my husband just lays there, and I need to maneuver around corners.
Reviewer:
darice o. from carson, wa (caregiver)
User Details:
Husband with a mental condition who broke his hip recently.
04/03/2011
Weaknesses:
Bulky,heavy,awkward,not comfortable
Reviewer:
kurt l. from novi, mi (caregiver)
User Details:
74 year old women with stroke