Gel "E" 3
Upgraded version of the Gel "E" 2", available in five sizes and is 3" high.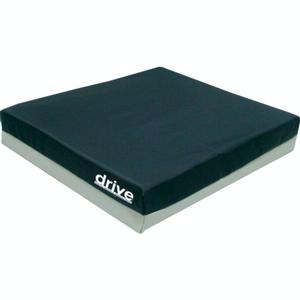 More Information on the Gel "E" 3
BACK TO TOP
Reviews
Viewing 1 - 3 of 3
12/15/2016
Reviewer:
bonnie t. from minneapolis, mn
User Details:
Female 89 yrs old. Needs wheelchair when going longer distances or when my knee is not behaving.
10/28/2015
Strengths:
Very good quality.
Weaknesses:
Just not comfortable; too firm.
Reviewer:
glenda e. from richardson, tx
User Details:
I am a 75-year-old female who recently ordered a standard wheelchair. The cushion is too firm and I keep sliding toward the front. Was not comfortable
too thick and not as expected
11/04/2012
Reviewer:
stanley d. from hemet, ca (caregiver)
User Details:
Not provided