Quickie QXi
Quick and easy adjustments using just one tool.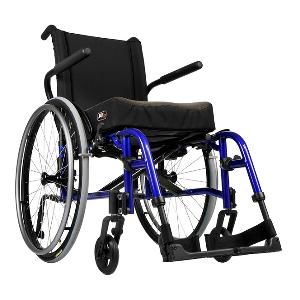 More Information on the Quickie QXi
BACK TO TOP
Reviews
Viewing 1 - 1 of 1
Did not meet expectations!
01/27/2015
Weaknesses:
As mentioned before, the height and compacted width were larger than expected. I had an older Quickie serial#B2-016452 which is no longer made. The style of seat and cushion were better quality. It could easily be stored in any trunk or 3 door truck because it didn't sit so high. It also didn't come with a large label sewn on the back that said "QUICKIE", talk about ironic and embarrassing, or another advertizing tag sewn onto the seat cushion. It's a shame it can't be returned due to special ordering. It could easily be disassembled and used again.
Reviewer:
teresa h. from erlanger, ky
User Details:
54y/o woman with M.S. who drives with had controls and puts wc in 3rd door of truck, behind drivers seat. This cannot be done by her with the new chai