Compass Sport SLE
With a 19.5" turning radius this chair is great for smaller spaces and the large drive wheels can handle outdoor use.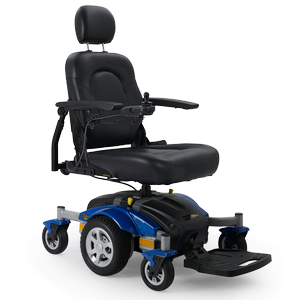 Golden Technologies
(Model No. GP605SLE)
VIEW ITEM
More Information on the Compass Sport SLE
BACK TO TOP
Reviews
Viewing -11 - 0 of 0
No Reviews with 1 stars.