AL100 Universal Platform Scooter Lift
One of the most popular outside power lifts because of its quality, value and compatibility.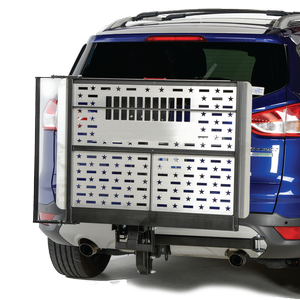 More Information on the AL100 Universal Platform Scooter Lift
BACK TO TOP
Reviews
Viewing 1 - 1 of 1
It is made well , but there is no legal place for the...
08/12/2013
Strengths:
It is a well made unit but need a stronger motor to lift the scooter..
Weaknesses:
There is no legal place to display the license plate for the truck. They could have taken a bit more time to build a bracket on top of the motor box ???????
Reviewer:
bill s. from findlay, oh
User Details:
Broken Back and Knees are shot.