2GX Series 2
Titanium modular folding frame wheelchair with the strength, vibration dampening, and ultra-light weight of titanium.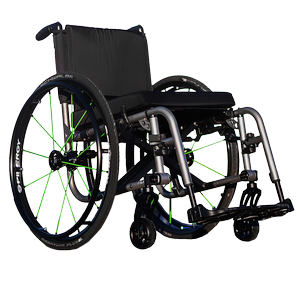 More Information on the 2GX Series 2
BACK TO TOP
Reviews
Viewing 1 - 1 of 1
The chair is comfortable, stable, and just the right size!
01/01/2022
Strengths:
I love that I can take the wheels, footrests and anti-tips off. A game-changer for getting in and out of the car, making independence comfortable. When my spouse is with me, with all the parts still on it's easy to lift in and out of the back of the car.
Weaknesses:
I had asked for handles, but the chair arrived without. This is a problem since it's hemi-height and makes pushing me difficult when I need assistance. There are no actual issues with the manufacture, usability, or comfort!
Reviewer:
kathleen s. from olympia, wa
User Details:
I am an ambulatory wheelchair user with as-yet undiagnosed origin of hip and other joint issues. I chose Ti-lite (Permobil) 2GX series 2