Quickie 2
The original ultra lightweight wheelchair from Quickie with an improved frame design and brand new options.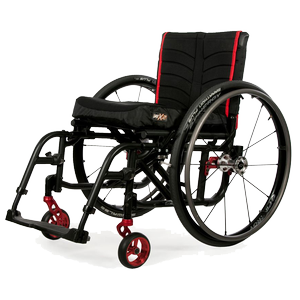 Sunrise / Quickie
(Model No. EIQ2X)
VIEW ITEM
More Information on the Quickie 2
BACK TO TOP
Reviews
Viewing 1 - 12 of 73
Need arm rest. Clothes rubbing against the wheels and...
07/25/2022
Strengths:
Sturdy and easy to use.
Weaknesses:
Wish I had ordered the back seat as a fold down instead.
Reviewer:
sharon y. from kealakekua, hi
User Details:
i love my new quickie 2 wheelchair. But I need some help with additional parts for my chair. I I keep getting my clothes rubbing against the wheels.
06/02/2022
Strengths:
Weight and maneuverability
Weaknesses:
Unfinished look of the backrest.
Reviewer:
lisa p. from plant city, fl
User Details:
This is my fourthQuickie. They never disappoint in quality and maneuvering. My only dislike is the seat back just hangs. It's not brought forward.
09/14/2021
Strengths:
meets all my needs
Reviewer:
steven f. from arroyo grande, ca
User Details:
male 71 paralyzed waist down
09/05/2021
Strengths:
Perfectly built for my needs.
Reviewer:
ken h. from albuquerque, nm
06/14/2021
Strengths:
It's easy to use and very comfortable.
Reviewer:
mary w. from camden, ar
User Details:
I am a T-5/6 paraplegic, 37 years post.
Great product and help with customization.
05/29/2021
Strengths:
It is light enough for me to get into the back of the truck and small enough to use in a single wide trailer. It has a small turning radius and is reported to be comfortable.
Reviewer:
grace b. from challis, id (caregiver)
User Details:
This chair is used by a 76 year old man with sciatica and Parkinson's. It is transported by a 67 year old female caregiver with various spinal issues.
Light and easy to managen
03/19/2021
Strengths:
I live in this chair.I got this exact product because I had the same one Six years ago . It's perfect size easily goes through doorways is quick. I love it
Reviewer:
gretchen w. from silversprings, nv
User Details:
Not provided
01/13/2020
Weaknesses:
Have not found any
Reviewer:
john n. from tampa, fl
11/16/2019
Strengths:
Light weight, sleek.
Weaknesses:
Haven't found one
Reviewer:
elizabeth r. from osage beach, mo
User Details:
I have multiple sclerosis. I can still stand and shuffle a bit but use the chair for 90% of my walking.
Chair is sturdy with the custom wheels.
09/20/2019
Strengths:
Special engineering for heavier users. Folds and unfolds quickly. Not too heavy.
Weaknesses:
This wheelchair, and most other wheelchairs, would benefit from extra wide front wheels resembling wide bike tires. It's a rough world out there with many pot holes and cracks!
Reviewer:
luann l. from linden, mi (caregiver)
User Details:
Spouse, 64 years old, 260 pounds and non-ambulatory.
Nuts on breaks could not be adjusted and had to be drilled...
07/19/2019
Reviewer:
bob s. from amelia island, fl
User Details:
72 year old Para very active
06/01/2019
Strengths:
The Quickie 2 is light and folds very easily for transportation. Even with the standard releases, the wheels remove with little effort.The chair rolls very smoothly with excellent shock absorption.
Weaknesses:
The side lifting foot plate does take a bit of effort to lock and unlock. This may be challenging if your reach is limited or you have hand strength/dexterity challenges, but should be fine otherwise.
Reviewer:
amanda n. from orlando, fl
User Details:
Im a 31 year old with spastic quadriplegic cerebral palsy. I primarily use a power chair, but use a manual chair for traveling convenience.