Summit Outdoor Stair Lift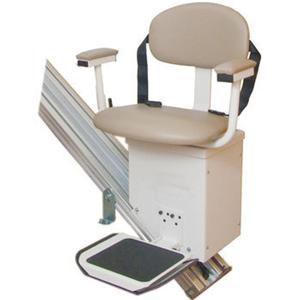 More Information on the Summit Outdoor Stair Lift
BACK TO TOP
Reviews
Viewing 1 - 3 of 3
Summit Outdoor Stair Lift: Review
12/29/2016
Reviewer:
dave m. from reno, nv
User Details:
Easy to install it's used at our outside entrance.
Outdoor stairlift works well and is a life-saver.
04/15/2016
Strengths:
It was not all that easy to install. I helped the contractor, and it took us a full day. However, the directions are very good. The product works great, and my wife loves the ease of using it. I highly recommend this product to anyone who has a problem negotiating stairs.
Weaknesses:
I wish that it came with a cover for the track itself. However, the company assures me that leaving it uncovered in a Maine winter will be okay.
Reviewer:
francis a. from auburn, me (caregiver)
User Details:
My wife has great difficulty with stairs. Since we have eight steps from the driveway to the deck, we decided that a stairlift was the way to go.
05/13/2014
Strengths:
Ease of installation and operation.
Weaknesses:
Wiring connections are susceptible to damage. Lower switch plate can't be adjusted to a lower position.
Reviewer:
john m. from triangle, va (caregiver)
User Details:
My wife, who has emphysema.