Forward Cushion by Ride Designs
Excellent for cushion for improving postural control while providing skin protection.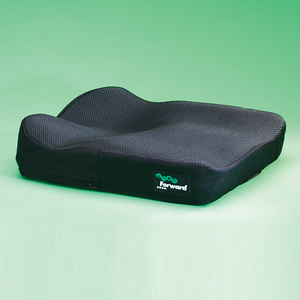 Ride Designs
(Model No. FCD-FORWARD)
VIEW ITEM
More Information on the Forward Cushion by Ride Designs
BACK TO TOP
Reviews
Viewing 1 - 1 of 1
Great and comfortable posture assisting features
01/27/2019
Strengths:
The cushion is made of multiple layers of a high quality foam including some temperpedic type memory foam. Immediately I was more comfortable than my old cushion. This is a great weight distributing cushion for those with sensative skin too. The outer cover washes easily and the waterproof cover makes any cleanup fast by protecting the foam from liquids. I have used a jay fusion and jay lite before, this is as pressure relieving as the fusion, without being so heavy and better posture correction for better balance and mobility. I got the wedges to correct ubiquity. Great features
Reviewer:
ray m. from gainesville, va
User Details:
T8 para, complete, used on a tilite zra chair.