SpinLife® is the largest retailer of Reverie® products.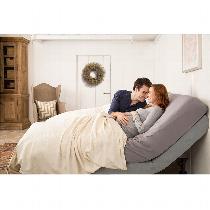 Dream Lite Sleep System
Prices Start at $925.00
View All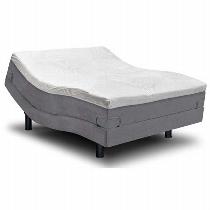 Dream Mattress Sleep System
Prices Start at $1,325.00
View All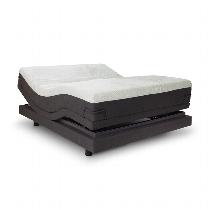 Reverie 7S Sleep System
Prices Start at $1,545.00
View All
Ultimate adjustability for unlimited comfort!
Everything about the Reverie Sleep Systems are designed to help you achieve a deeper, more restorative sleep so that you wake up feeling refreshed, rejuvenated and ready to conquer the day! We know that you and your partner's sleep needs will change over time, and our adaptable Sleep Systems are engineered to change along with those needs, ensuring that you sleep on your best mattress ever tonight, and for many nights to come.
DreamCell Mattress Technology provides customized comfort for life.
Because customization means more than just "soft" or "firm", and because your partner's best mattress is different from your best mattress, Reverie's DreamCell foam springs come in four different firmness levels that can be configured in an almost infinite number of ways to match you and your partner's specific firmness preference.
Firmness levels vary from extra soft (pink), soft (blue), medium (green), through firm (yellow).
Finally, a bed that changes as you do.
If your sleep preferences change over time, just unzip the mattress and reconfigure the DreamCells easily in minutes. Most people change their sleeping preferences over time, and the Reverie Sleep System adapts with you, so it's always the best mattress for you. Whether you change from a back to a side sleeper, have an injury or have a life changing event like pregnancy, your bed changes as you do.
Not sure which Reverie Sleep System would be right for you?
If you don't see what you're looking for contact us today at 1-800-850-0335