Basic Full-Electric Bed
An economically priced, lightweight full electric bed designed with simple operation in mind.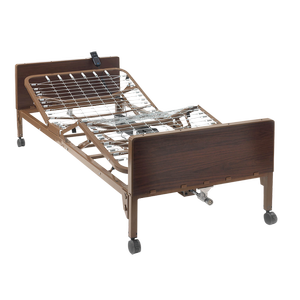 More Information on the Basic Full-Electric Bed
BACK TO TOP
Reviews
Viewing 1 - 1 of 1
I believe the bed is fine. The user is not mobile and not...
05/30/2019
Strengths:
I like the product. The controls adjust the bed easily.
Weaknesses:
The user complains that she cannot easily hook the controls on the bed, and cannot reach if she drops it. She also says the bed is not entirely level.
Reviewer:
ellen b. from silversprings, md
User Details:
My mother-in-law (93 1/2)