Cloud PR-510 with HeatWave
The lift chair that come with Infrared Heatwave Therapy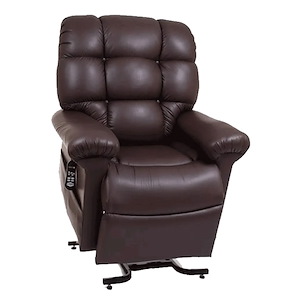 Golden Technologies
(Model No. PR510-DS4)
VIEW ITEM
More Information on the Cloud PR-510 with HeatWave
BACK TO TOP
Reviews
Viewing 1 - 1 of 1
10/02/2023
Strengths:
Ease of use. Love the heat wave for my back and knee. Gets me up where I can manage to stand up. I was in a real problem with my current chair. Day was close when I wouldn't be able to sit at all because I wouldn't be able to get up. I love all the choices for positions. ( Can't use sleep or zg because the chair would be too far into the living room. That's a bit disappointing.) I loved talking to the representative that I ordered from. Really nice and patient lady. I need all the kindness I can get!!
Weaknesses:
Somehow have to protect the workings underneath from access by the stupid cat. A bit high for me at 5' 2" to get settled on. May be that I am just not used to the chair being so supportive. I look forward to it every morning but have to check the back every time I get in or out, if I don't know where the cat is, to make sure the cat is not under there. That is hard for me to do. My cat doesn't scratch the furniture, but just coming over the arm to my lap he pulls the fabric. It isn't strong enough fabric for a kitty.
Reviewer:
ann c. from beaumont, ca
User Details:
84 years old, several back hospitalizations. Bad knee, poor balance.
Popular Related Products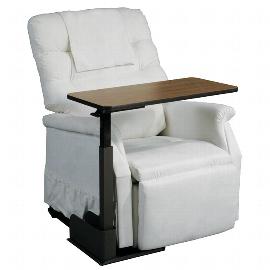 Lift Chair Table