Car Transfer Mobile Floor Lift
The perfect lift for car transfers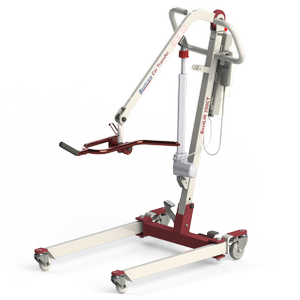 More Information on the Car Transfer Mobile Floor Lift
BACK TO TOP
Reviews
Viewing 1 - 3 of 3
09/03/2023
Strengths:
it is easy to assemble, light and looks good
Reviewer:
oscar d. from des moines, wa
User Details:
it is easy to use for a person, very light to carry it everywhere an small rooms.
Hard to use with only one caregiver
02/03/2023
Strengths:
After a fall I was able to lift patient off the floor. Didn't have to call EMS.
Weaknesses:
The video shows young lady approx. 100 lbs being lifted by a man. My case is a 200 lb woman lifting a 300 lb man with no legs trying to put him in the car. Tried twice and unsuccessful. Will keep trying. The video made car transfer look so easy. I failed to consider weight.
Reviewer:
brenda o. from gonzales, la (caregiver)
User Details:
New paraplegic
needed for transfer to car
08/24/2022
Strengths:
Probably couldn't get my husband in the car without this lift
Weaknesses:
The small wheels cannot roll good in grass or dirt and the sling is very hard to get under patient
Reviewer:
pat a. from andalusia, al (caregiver)
User Details:
I'm a 70 year old female taking care of her 72 year old husband