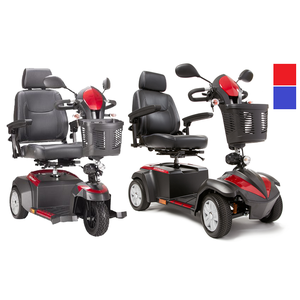 More Information on the Ventura DLX Scooter
BACK TO TOP
Reviews
Viewing 1 - 3 of 3
The DLX Scooter is Wonderful
08/21/2021
Strengths:
Headlights, horn, mirrors, turn signal, hazard lights.
Weaknesses:
Easy to tilt over going up on an incline
Reviewer:
linda g. from tupelo, ms
User Details:
I am unable to walk long distance, I also have had several spine surgeries I also suffer from asthma, severe osteoarthritis and brucitis in both hips.
Slow down on turns. It can tip over
06/25/2021
Strengths:
Safety lights and good stopping control
Weaknesses:
Poor tire traction on flat wet surfaces including steep flat loading surfaces. It needs better tires. Rubber has better traction.
Reviewer:
william c. from middlebury center, pa
User Details:
The scooter came well packed and no damage. Good drive range. But it could use better traction. Poor grip on wet flat surface. Needs Air tires.
Ventura DLX Scooter: Review
03/28/2021
Reviewer:
charles a. from temple, tx
User Details:
Not provided
Popular Related Products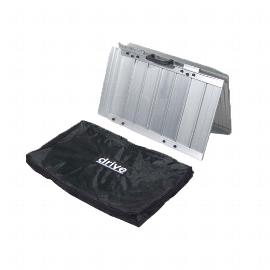 Drive Medical Single Fold Ramp with Carry Bag