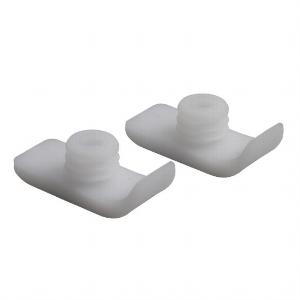 More Information on the Glide Skis
BACK TO TOP
Reviews
Viewing 1 - 3 of 3
I think the size of the wheels could be a little larger in...
12/22/2019
Reviewer:
herbert p. from new york, ny
User Details:
User is a 93 year old WWII vet. The skis are much better the the tennis balls. I suggest the the part of the ski that bends up be a little lomger
Easy replacement and installment.
05/29/2019
Strengths:
Does not wear out easily.
Reviewer:
david r. from greer, sc (caregiver)
User Details:
My Wife who was injured in a car accident and needs a walker to get around.
05/27/2017
Weaknesses:
They only lasted 1 to 2 months for me, so it becomes expensive if you have to constantly replace them.
Reviewer:
miriam k. from wynnewood, pa
User Details:
Not provided