S-ERGO ATX
S-shape seat frame provides pressure relief, comfort, and anti-thrust function to create a truly ergonomic wheelchair.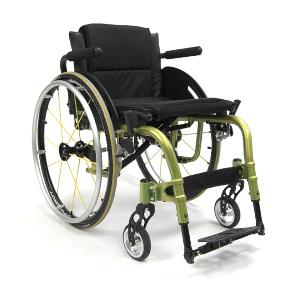 Karman Healthcare
(Model No. S-ATX)
VIEW ITEM
More Information on the S-ERGO ATX
BACK TO TOP
Reviews
Viewing 1 - 4 of 4
09/04/2019
Weaknesses:
Weighs way more than advertised.
Reviewer:
larry n. from sioux city, ia
User Details:
Diabetic neuropathy— feet loss of feelings, balance, and strength.
The only problem I have had with this chair has been...
07/05/2018
Strengths:
The materials used and overall design are the strongest aspects of this chair, really quality product.
Weaknesses:
This chair tips over easier than it should, I have tipped over a couple times but nothing serious has ever come from it.
Reviewer:
mark h. from clintwood, va
User Details:
I am a 62 year old man, 6'4" and 215 pounds. I am on my fourth year of stage 4 metastatic bone cancer by way of prostate. Also have a broken hip.
12/13/2017
Strengths:
the chair is nice and strong. Also the chairs weight.
Weaknesses:
I don't think there is any weaknesses.
Reviewer:
lamar s. from syracuse, in
User Details:
This chair really is light and weighs only 15 lbs. I'm very happy with my new chair. My wife really likes chair too. Old chair was 35 lb.
07/01/2017
Reviewer:
jason w. from sonora, ca
User Details:
Not provided
Popular Related Products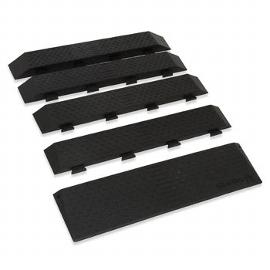 Harmar Rubber Threshold Ramp