Posture-Mate HB Overlay
Supportive overlay keeps you aligned and comfortable while in your high-back wheelchair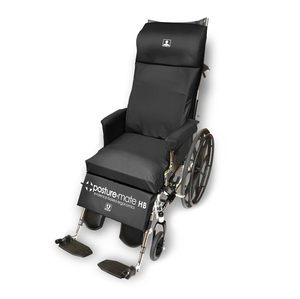 Immersus Health Company
(Model No. PostMateHB)
VIEW ITEM
More Information on the Posture-Mate HB Overlay
BACK TO TOP
Reviews
Viewing 1 - 2 of 2
10/10/2017
Strengths:
Quality, comfort.
Weaknesses:
The product is made up of four components but should there be an issue with one of the components it is not available separately making the need to buy the entire system.
Reviewer:
rick r. from charleroi, pa
User Details:
Wheelchair bound patient.
12/03/2015
Strengths:
The cushions. It is very comfortable and give the right amount of support.
Weaknesses:
I'm a little worried about durability. It seems the aides just throw the wheelchair's leg extensions on the seat and I hope it doesn't puncture the cushions. I would be very sad if that happens.
Reviewer:
m ja nel o. from turtle creek, pa (caregiver)
User Details:
I love this overlay! It is perfect for my mom who has had a stroke. I wish I would have bought it 3 years earlier!