Agility Minimum Contour Back
Stay agile and maintain maximum independence with this sleek, lightweight, durable back.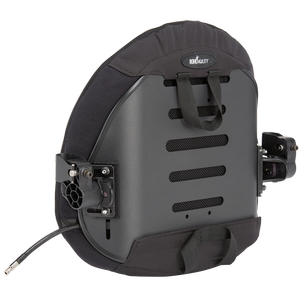 More Information on the Agility Minimum Contour Back
BACK TO TOP
Reviews
Viewing 1 - 1 of 1
Significant Improvement Over My Java Backrest
02/06/2016
Strengths:
Even though I'm very short, I have pretty broad shoulders. My old back wasn't tall enough or flat enough to really make me comfortable. The Agility Minimum Contour satisfied both requirements and I can be comfortable in my wheel chair MUCH longer.
Weaknesses:
I don't understand why these backrests for wheelchairs don't use a significantly higher grade of foam (like a medium density memory foam) with thicker options. I would gladly have paid more for both of these options. Everyone seems to consistently use a low density foam that isn't as supportive as it ought to be. Just my opinion!
Reviewer:
randal s. from pocatello, id
User Details:
Paraplegic 9 mos.
Popular Related Products