7 Days/Week |
View Hours

ProductExperts
Product Sales
M-F 9am - 9pm ET | Sat 10am - 6pm ET | Sun 10am - 4pm ET
Customer Service
M-F 9am - 6pm ET
Contact Us
Parts & Service
M-F 9am - 6pm ET
Request Parts
Request Service



"Just a short note to let you know how much I appreciate your attention to detail. This is what keeps firms in business. Keep up the OUTSTANDING work!",
-Rich V., Boston, MA

Just wanted you to know how pleased I was to receive this product today. I placed my order two days ago, fully expecting to wait days and maybe even weeks for the delivery. I could not believe that it arrived today! Thank you so much ...More for the quality of the product, the price, and fast delivery!! You can be sure I will spread the word. Thank you, thank you, thank you! ...Less
- Roselyne M.
On October 31st of this year we ordered some ramps from Spin Life and Ronnie was our service representative. Seldom, if ever, have we received better service on any order placed on the Internet. Ronnie could not ...More have been more helpful or professional. Your system of keeping customers informed helped to keep our confidence in our order being correct and on time. When the rubber ramps arrived, they were as described and were exactly what we needed.Thank you for creating a system that is so helpful and positive. ...Less
- Patricia H.
Every contact I have had with your company has been positive. I very much enjoy the four products I have purchased and found your customer service representatives to be the best. I love your web site and your ...More products and the timely shipping. Keep up the great work. ...Less
- Cheryl V.
I received my scooter today and my husband put it together with no problem, as he said that he didn't need to use any tools! It is now charging! The way you boxed it made it as easy as possible to remove it ...More from the box! Thank you for having this scooter at such a great price as we have a limited income! I have named it "FREEDOM"! ...Less
- Donna H.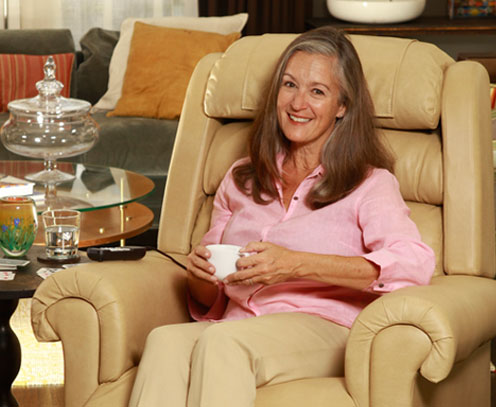 "Hi Lenny- I just got the chair about a half hour ago. It's beautiful, and it works perfectly. You are working for a great company and thanks so much for all your help!",
-Marguerite M., Sharpsburg, GA

Received my order in two days. Everything was delivered as promised. The scooter was perfect. My sister now has the ability to go anywhere and enjoy life. It was a pleasure to do business with a company that delivers ...More and provides a great product. Thank you! ...Less
- George S.
Thanks for the excellent product and the wonderful help. This was a major purchase for me and I needed to get it right. I did shop around and visited some retail stores. The amount I needed for a custom chair is daunting. ...More Spinlife walked me through it. Gave me a good price and shipped quickly even over the holidays. You guys get 5 stars in my book. ...Less
- Charles B.
I purchased my Jazzy 600ES about a month ago and am well pleased with the Power Wheelchair. The workmanship is beyond what I expected. After searching the internet looking for a Powered Wheelchair that ...More I could use outside in the yard or inside I found that the Jazzy 600ES had the ability to handle all my needs. Thanks Pride and SpinLife for such a fine Powered Wheelchair. ...Less
- Charles D.
I am extremely satisfied with every aspect of my Spinlife experience. The sales representative was very helpful in helping me find the best lift chair for my needs, and I am urging my mother to contact her to order one ...More for herself. I like that my product specialist was quick to respond to e-mails and requests for swatches but I never felt even a nudge to wrap up my purchase. In other words, the felt like an advocate and not a salesperson. Spinlife's prices are reasonable and the information on your website is accurate. Your excellent customer reviews speak for themselves. ...Less
- Marsha B.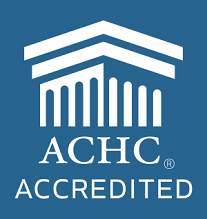 SPINLIFE IS PROUD TO BE CERTIFIED BY THE ACCREDITATION COMMISSION FOR HEALTH CARE, (ACHC), the nation's leading accreditation organization for health care companies. To maintain compliance with these high standards, SpinLife's staff completes regular quality certification programs, and our operations are regularly inspected.
NEED HELP?
Our product experts are ready to help on the phone or on Live Chat
CONTACT US