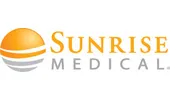 SpinLife® is the largest retailer of Sunrise® products.
Online Authorized Dealer for:
We sell a full line of Sunrise products.
However, if you don't see what you're looking for contact us today at 1-800-850-0335
Cutting edge technology in Manual & Power Wheelchairs to keep pace with the demands of your active life.
Pediatric Manual Wheelchairs & Strollers designed specifically for your child's growth & development.
Premium Standard & Lightweight Wheelchairs with simple & hassle-free designs to enhance your independence.
Wheelchair Seat Cushions & Backs scientifically engineered to provide optimal support, comfort & protection.