Affordable Scooters and Power Chairs Built With You In Mind.
Through years of consultations, personal contacts and studies, Merits Health Products has adapted every way conceivable to satisfy the customers efficiently with quality and professionalism.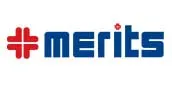 Function Meets Practicality
Merits innovative designs constitute years of experience and research to fully understand the special needs of individuals. It is Merits Health Products LTD. staff of world class of engineers, technicians and craftsman, backed by the latest state of the art manufacturing facilities, that led Merits in the development of quality mobility products. With these designs, consumers receive many standard features that other companies consider optional.