Store Hours
Monday
9:00-4:30 ET
Tuesday
9:00-4:30 ET
Wednesday
9:00-4:30 ET
Thursday
9:00-4:30 ET
Friday
9:00-4:30 ET
Saturday
9:00-12:30 ET
Sunday
CLOSED
Any Questions?
Thank you.
Your question has been submitted.
Wheelchair Accessible Vans
SpinLife and True Mobility are your number one source for wheelchair accessible vehicles. We carry both pre-owned vehicles and new vehicles available with Vantage Mobility International (VMI) conversions as well as AMS Vans. Wheelchair conversion vehicles are ideal for securely transporting your power chair, scooter or wheelchair.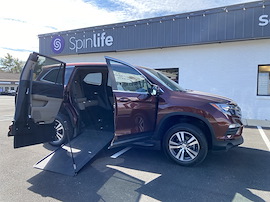 2018 Honda Pilot VMI Northstar E Manual Side Entry Lowered Floor Accessible SUV, Stock#22110051
PRIMARY COLOR
Dark Cherry
PRIMARY COLOR
Dark Cherry
Pre-owned Chrysler Pacifica Touring-L w/ VMI Northstar Solid In Floor Side Entry Ramp Stock 22110041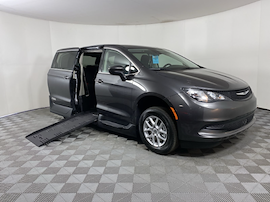 2022 Chrysler Voyager LX Plus - Stock #22010413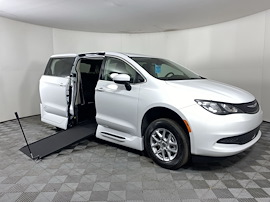 2022 Chrysler Voyager LX Plus w/ VMI Northstar E Manual Side Entry Stock 22010403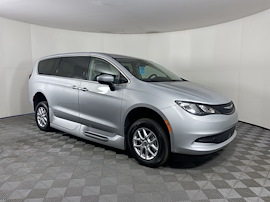 2022 Chrysler Voyager LX Plus w/ VMI Northstar E Solid Manual Side Entry Stock 22010378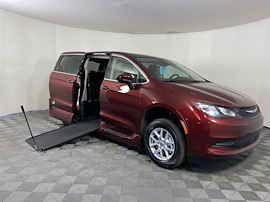 2022 Chrysler Voyager LX Plus w/ VMI Northstar E Manual Side Entry Conversion - Stock # 22010422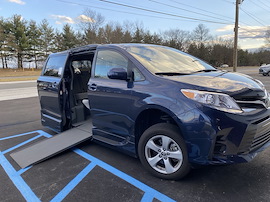 2019 Toyota Sienna with VMI Northstar Solid In Floor Side Entry Ramp Conversion
2022 Chrysler Voyager LX Plus with VMI Northstar Side Entry Conversion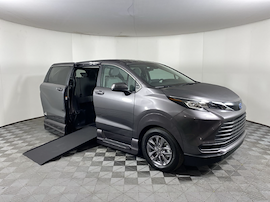 2023 Toyota Sienna LE AWD w/ VMI Northstar Solid Side Entry Stock# 22080121
2023 Toyota Sienna AWD XSE PLUS w/ VMI Northstar