Jay X2 Cushion
Low maintenance and customizable with three cushion cover options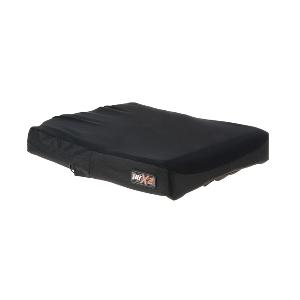 More Information on the Jay X2 Cushion
BACK TO TOP
Reviews
Viewing 1 - 7 of 7
09/24/2022
Strengths:
Helps minimizes pressure
Weaknesses:
Not quite so thick (high). You're sitting really high in your chair. But if that is the only way it can work then I'll take it
Reviewer:
lynda s. from branford, ct
User Details:
Wheelchair cushion to prevent pressure sores
09/22/2022
Reviewer:
roger c. from genoa city, wi (caregiver)
User Details:
Not provided
it has prevented many pressure problems .
05/20/2022
Strengths:
The gel pad, and easy to clean.
Reviewer:
terry h. from ranier, or
User Details:
I have been disabled sense 1970, I don't remember how long I have been using the Jay cushion, if I had to guess it been over 25yrs.
I purchased this for a client. He has been pleased with it...
04/22/2020
Reviewer:
douglas f. from little rock, ar
User Details:
client with a spinal cord injury
04/21/2017
Strengths:
Very good quality
Weaknesses:
Price very expensive
Reviewer:
rachel h. from plano, tx (caregiver)
User Details:
Very comfortable and easy to clean. My daughter loves it..she wouldn't exchange this cushion for any other one.
Great quality and comfort.
12/10/2016
Reviewer:
carlos m. from spring hill, fl (caregiver)
User Details:
Great product, very comfortable.
09/26/2015
Reviewer:
betty c. from westminster, ca
User Details:
59-year-old male, spinal cord injury