Frame Width & Depth
To find your Seat Width: While seated, measure the distance from the outside of each hip or the largest part of your thighs. Use the larger of the two measurements. Remember to leave space for clothes. To find your Seat Depth: You will need to measure the length of your thighs plus the length of your bottom. While seated, measure from the point your backside makes contact with the backrest to just behind the knee or the fold of your knee. Typically you want a seat depth that is at least one inch shorter than your seated leg length.
You have 6 choices for this product. Options that we have more details about will show below.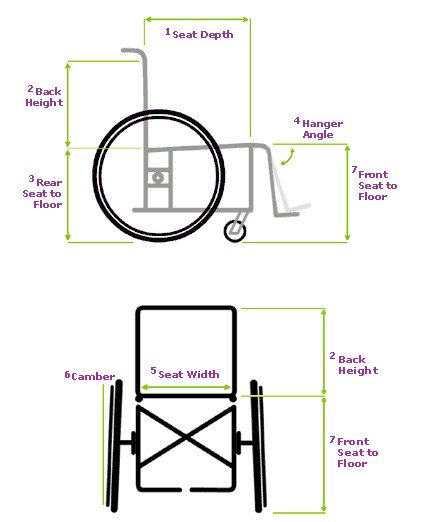 18"x16" (standard)
Price: + included
The most common wheelchair seat size. Seat upholstery width is 18" across and seat upholstery depth is 16" deep.