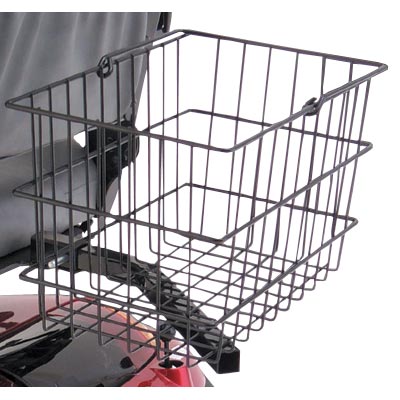 Pride
Rear Basket
Buy now & save $35.60!
Regular Price: $118.00
Our Price: $82.40
This extremely roomy rear basket is great for carrying groceries, or could also be used for an oxygen tank. It measures 15" x 12" x 9", and attaches to the universal accessory holder on the back of every Pride scooter and power wheelchair seat.