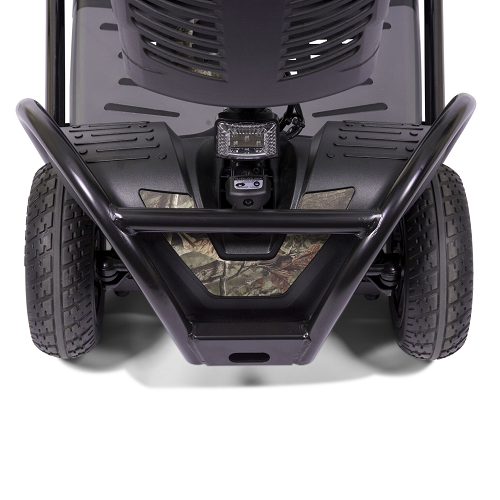 Golden Technologies
LX Bumper Kit
(Model No.

MBB-118R-KIT

)
Buy now & save $0.00!
Regular Price: $250.00
Our Price: $250.00
The EX bumper kit includes a front bumper with side rails that protect your scooter's frame from impacts. The kit also includes a large rear bumper for added protection. With the added rear bumper, your Buzzaround scooter will now be able to be stored vertically. This vertacle storage is acheived by resting the scooter on it's rear bumper, which forms a stable base.