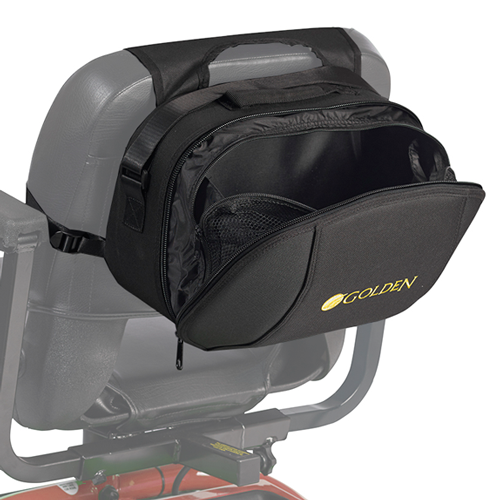 Golden Technologies
Hard Sided Travel Case
(Model No.

MBA-BAG-GSBP

)
Buy now & save $0.00!
Regular Price: $80.00
Our Price: $80.00
The Golden Hard Sided Travel Case conveniently fits over the backrest of your Golden Technologies mobility unit. This case features a semi-hard outer shell to protect your valuables inside. The case has an inner mesh zipper that allows you to overstuff the bag if needed.
Measures 13.77" W x 3.14" H x 9.84" D